Best Roofing Company in The Woodlands, TX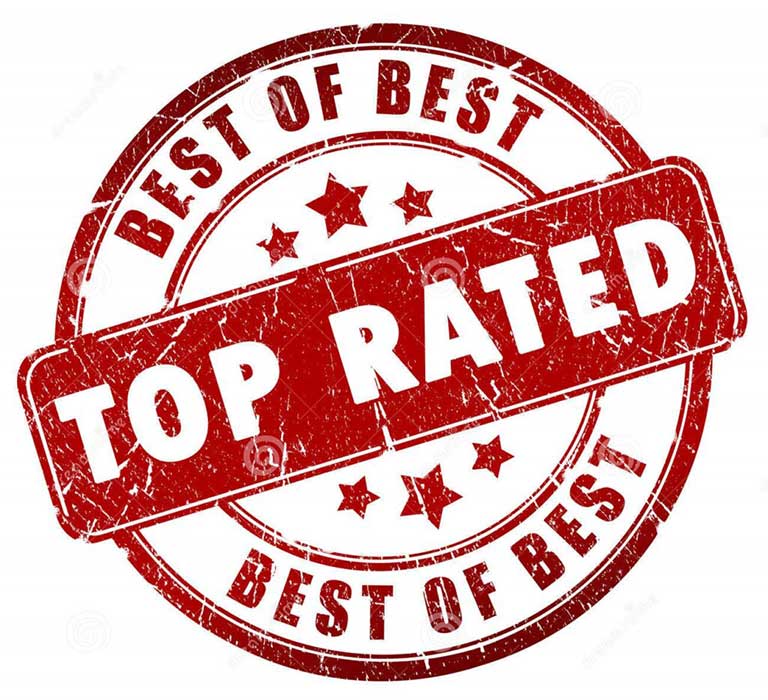 Battle Red Construction has been providing Award-Winning, 5 – Star, Roof Replacement and Maintenance services in The Woodlands, Texas since 2004.
Best Houston Roof Replacement Company
We service all of the Greater Houston area and if you're looking for a dependable, reputable roofing company please give us a call today. We are family-owned and operated and have been serving the Houston area for over 20 years. At Battle Red Construction we pride ourselves with quick, high-quality service.

The following are the services we offer:
—– The Woodlands Roof Replacements
—– The Woodlands Roof Repairs
—– The Woodlands New gutter systems
—– The Woodlands Gutter repairs
—– The Woodlands Gutter guard installs
—– The Woodlands Exterior Paint
—– The Woodlands Interior Paint
—– The Woodlands Siding installation
—– The Woodlands Drywall Repair
—– The Woodlands Fence installs
—– The Woodlands Fence staining
Call Battle Red Construction today for a FREE quote at (832) 732-5764.
About Battle Red Construction
David Zora, the owner of Battle Red Construction, has been inspecting roofs for storm damage since 2004. He entered the industry working for major insurance carriers as a claims adjuster specifically with property roof inspections. In this position, he learned the ins and out's of storm restoration and why roof leaks. He quickly learned that all roof leaks usually occurred because contractor's used cheap materials or forgot to install proper flashing. He quickly saw that there was a need for a contractor that went over and above on quality focusing on materials. Battle Red Construction was created in 2013 in hopes of providing the best quality and service.
Best Quality for the Best Price
We pride ourselves on providing the best quality of materials at a fair price. Time and time again customers tell us that we weren't the cheapest and we weren't the most expensive but we provided the best products for a fair price.
Your Local Roofing Experts
When you are in need of storm damage assistance, our roofer team is there for your home or business. Battle Red Construction will assist you with your insurance claim. Restoring your roof and giving your home the fortification it needs against the next storm are the top priorities of our certified and trained professionals. Expediency and quality roof repair and replacement are what you can expect when you choose our roofer team. Your roofing project is in good hands when you choose our roofers. Let us show you why we are the best roofer team in The Woodlands, TX! Contact Battle Red Construction for an expert roofer to complete your roof repair today.
One Call Does It All!
We've entered the industry wanting to provide a one-stop-shop for all repairs related to an insurance claim. Usually, roof claims include gutters, window repair, painting, drywall repair, and siding repair. We can help with all of it and walk you through the claims process. Call Battle Red Construction today at (832) 732-5764.
What happens if I think I've sustained storm damage in The Woodlands, TX?
Most of the time it is very difficult to see wind, hail, or flying debris damage from the ground. If you think that your property has been damaged by any type of storm damage please call Battle Red Construction today! We will schedule an appointment that is convenient for you and assess whether or not you have storm damage to your property. We will then provide a free no-obligation estimate that includes a photo report to show proof of damage to your property.
We can assist you filing an insurance claim, meeting with your claims adjuster, and walking through the entire process so that you have an easy and seamless claims experience.
About The Woodlands, TX
The Woodlands is a special-purpose district and census-designated place (CDP) in the U.S. state of Texas in the Houston–The Woodlands–Sugar Land metropolitan statistical area. The Woodlands is primarily located in Montgomery County, with portions extending into Harris County. As of the 2020 U.S. Census, the township had a population of 114,436 people.[5] In 2021, The Howard Hughes Corporation estimated the population of The Woodlands was 119,000.[6]
The Woodlands is located 28 miles (45 km) north of Houston along Interstate 45. Though it began as an exurban development and a bedroom community, it has also attracted corporations and has several corporate campuses, most notably Occidental Petroleum Corporation, Chevron Phillips Chemical, Huntsman Corporation, Woodforest National Bank, Baker Hughes, McKesson Specialty Health, and Halliburton. The community won a Special Award for Excellence in 1994 from the Urban Land Institute[7] and in 2021 & 2022 was rated the #1 "Best City to Live in America" by Niche.[8]
Early History
The area that is now The Woodlands was used by the Akokisa and Bidai peoples, who relied on the fresh water of Spring Creek.[9] In 1984, construction in the Indian Springs neighborhood near the creek discovered Bidai artifacts.[10]
Foundation and growth
The Woodlands was conceived after the oil industry investor George P. Mitchell attended a symposium by the Rouse Company subsidiary American City Corporation and developer of Columbia, Maryland, on how to develop new towns using the HUD Title VII program.[11] It was dedicated by George P. Mitchell in 1974 and managed by The Woodlands Corporation as an extension of Mitchell Energy & Development.[12] Mitchell, an oil businessman, planned to establish a conference center, hotels, office parks, retail malls, schools, large distribution centers, and golf courses. Houses would range from moderately priced to expensive and large. Bill Schadewald of the Houston Business Journal said that Mitchell wanted the development to "entice city slickers looking for far-flung suburban quality of life".[13] Schadewald said that local sources stated that the HUD New Town program, a federally funded program, had a "low survival rate" and questioned whether The Woodlands would succeed.[13]
The Woodlands Corporation was acquired on July 31, 1997, by a partnership between Morgan Stanley and Crescent Real Estate Equities.[14] In December 2003, Rouse Company acquired Crescent's interest,[15] and Rouse was bought by General Growth Properties on November 12, 2004. In 2011, The Woodlands was sold to the Howard Hughes Development Corporation.[16]
The land was previously occupied by the Grogan-Cochran Lumber Mill,[17] hence Grogan's Mill and Cochran's Crossing neighborhoods, called "villages". The original planning utilized many of the planning concepts and design consultants employed in other well-regarded new communities of that era such as Columbia, Maryland, Irvine Ranch, California and Reston, Virginia. The original development plan included environmental design principles espoused by Ian McHarg, a distinguished landscape architect, teacher and author of the seminal work Design With Nature.
In 2012, the U.S. Census Bureau designated the area around The Woodlands and Conroe as a "large urbanized transit area", defined as having over 200,000 residents, making it eligible to receive federal transportation funds.[18]
Incorporation as a city
Mitchell's original plan was for The Woodlands to be annexed by the city of Houston. In the middle part of the 2000s, some residents feared such an annexation, as had happened to the Kingwood development almost a decade before. To counteract any possible move by the city, a movement began to create an independent city government.[citation needed] However, the formation of an independent government would require authorization by the State of Texas and the City of Houston, as Houston held extraterritorial jurisdiction over the area.[19]
In 2007, two state legislators representing The Woodlands, Sen. Tommy Williams and Rep. Robert Eissler, introduced two bills that were enacted in the 2007 Legislature – House Bill 4109[20] and Senate Bill 1012.[21] HB 4109 called for a vote to allow expansion of an existing improvement district (now The Woodlands Township) and to allow The Woodlands to collect sales tax,[22] while SB 1012 allowed for the creation of regional agreements between governments. The passage of these bills allows an opportunity for The Woodlands to incorporate itself until 2057. Since 2019, there has been formal discussion of The Woodlands to become an incorporated city.[23] However, as a result of the ongoing COVID-19 pandemic, these plans were put on hold and resumed in April 2021.[24][25] In 2020, residents of The Woodlands formed the TownshipFuture PAC.[26] In a referendum on November 2, 2021, residents voted against incorporation by a wide margin, keeping The Woodlands as a township for the foreseeable future.[27]
The Woodlands, TX Zip Codes: 77354, 77375, 77380, 77381, 77382, 77384, 77385, 77387, 77389, 77393.