Storm Restoration Services by Battle Red Construction: Roof Replacement, Repair, and More
When a storm strikes, it can leave your roof in shambles, causing significant damage to your property. You may even be left needing a full roof replacement. That's where Battle Red Construction comes in – a roofing and construction company with over 20 years of experience in storm restoration services. Our team of skilled contractors can repair, restore, or replace your damaged roof and siding, ensuring that your property is safe and secure.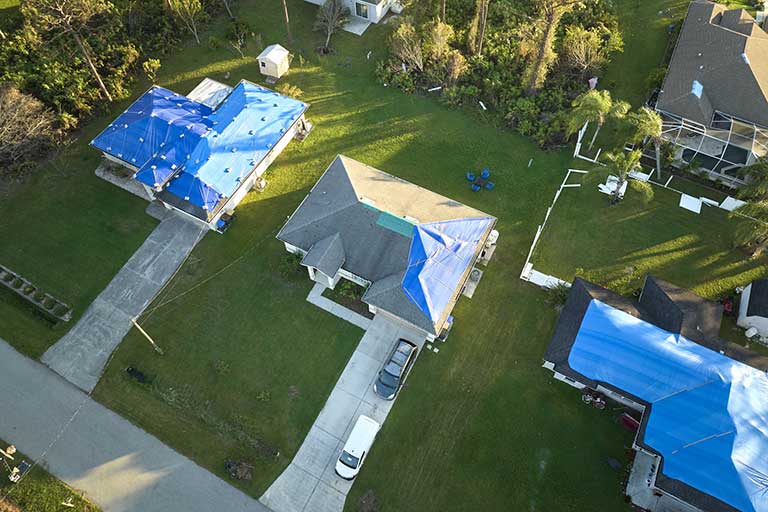 Emergency Storm Restoration Services
We understand that storm damage can occur at any time, which is why we offer 24/7 emergency services. Our team will respond promptly to your call and take immediate action to minimize the damage to your property. You can count on us to be there when you need us the most.
Residential and Commercial Roof Replacement Services
We offer a range of residential and commercial roofing services, including roof replacement, repairs, and maintenance. If your roof has been damaged beyond repair, our team can provide a full roof replacement service that will leave your property looking as good as new. Our focus is always on customer care and satisfaction, so you can trust us to deliver quality workmanship and exceptional service.
Expertise in Insurance Claims
We have extensive experience in dealing with insurance claims, so you can count on us to help you navigate the process. Our team will work with your insurance company to ensure that you get the compensation you deserve, whether it's a minor storm restoration or full roofing replacement for your property.
Contact Us Today for Your Storm Restoration Needs
If you're in need of storm restoration services, look no further than Battle Red Construction. Our team of experts is here to help you with all your roofing and construction needs, including comprehensive roof replacement while helping you navigate the insurance claims process. Contact us today at (832) 732-5764 to schedule a consultation and get started on your project.