Commercial Roofing Solutions for Your Business with Battle Red Construction
As a business owner, you know the importance of having a sturdy and reliable roof over your head. At Battle Red Construction, we specialize in commercial roofing solutions that will provide the protection and peace of mind you need. With over 20 years of experience in the industry, we understand the unique needs of our region and will work with you to find the best solution for your business.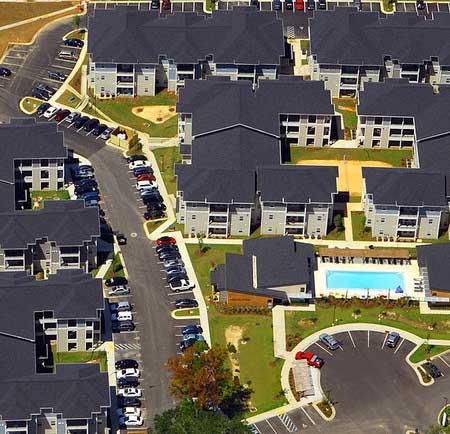 Commercial Steep Slope Roofing
Our team of experts is equipped to handle all types of commercial steep slope roofing projects. We use only the highest quality materials and techniques to ensure that your roof is built to last. Whether you need a new installation or repair, we will work with you to find a solution that fits your budget and meets your needs.
Low-Slope Solutions
We also offer a range of low-slope commercial roofing solutions, including TPO, modified bitumen, and PVC single-ply. These materials are designed to provide a durable and energy-efficient roofing solution for your business. Our team will work with you to determine the best option for your building and ensure that the installation process is completed with minimal disruption to your operations.
Repair and Maintenance
In addition to installations, we also offer repair and maintenance services for commercial roofs. Our team will identify any issues and provide the necessary repairs to keep your roof functioning at its best. We offer affordable and reliable solutions that will save you time and money in the long run.
Locally Owned and Operated
As a locally owned and operated business, we understand the needs of our community. We are committed to providing our clients with the highest level of service and expertise. Our team is dedicated to ensuring that you get a long-lasting commercial roofing solution that fits your budget.
Get Started Today!
Don't wait until it's too late. Contact Battle Red Construction today at (832) 732-5764 to schedule a consultation and get started on your commercial roofing project.