Siding Solutions for Your Home or Business
In addition to regular roof maintenance, one of the best things you can do to increase your property's curb appeal as well as its energy efficiency is to invest in quality siding. Battle Red Construction has the experience and knowledge to help you choose the best siding for your property, and with a customer service experience that is unmatched!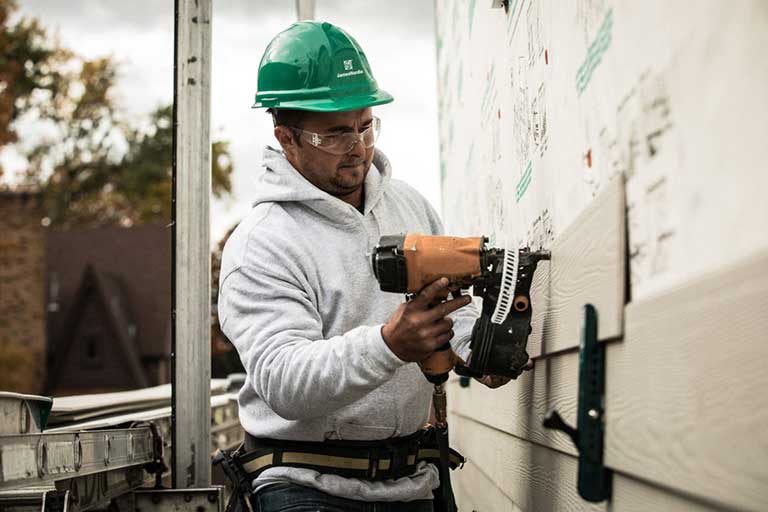 Quality Siding Products
At Battle Red Construction, we know that the exterior of your property is just as important as the interior. That's why we offer quality siding products like James Hardie siding for your home or business. Our team of experienced professionals is dedicated to ensuring that your siding installation or repair is done right the first time.
Protect Your Property with Siding
Siding not only enhances the curb appeal of your property but also protects it from the elements. Damaged or worn-out siding can lead to costly repairs down the line. That's why we offer siding replacement and repair services to help protect your property and keep it looking great.
Trust in Our Experience
With over 20 years of experience serving the Cypress, TX area, Battle Red Construction has built a solid reputation for customer satisfaction and quality workmanship. Our locally owned and operated business is committed to providing you with the best possible service, whether you need roofing, gutters, or siding solutions.
Count On Battle Red
Let us show you why Battle Red Construction is the right choice for all your exterior renovation needs – from roof maintenance and repair to gutters, siding, and even paint. Call us today at (832) 732-5764 to schedule a consultation and learn more about how we can help with your exterior renovation needs.