Best Roofing Company in Sugar Land, TX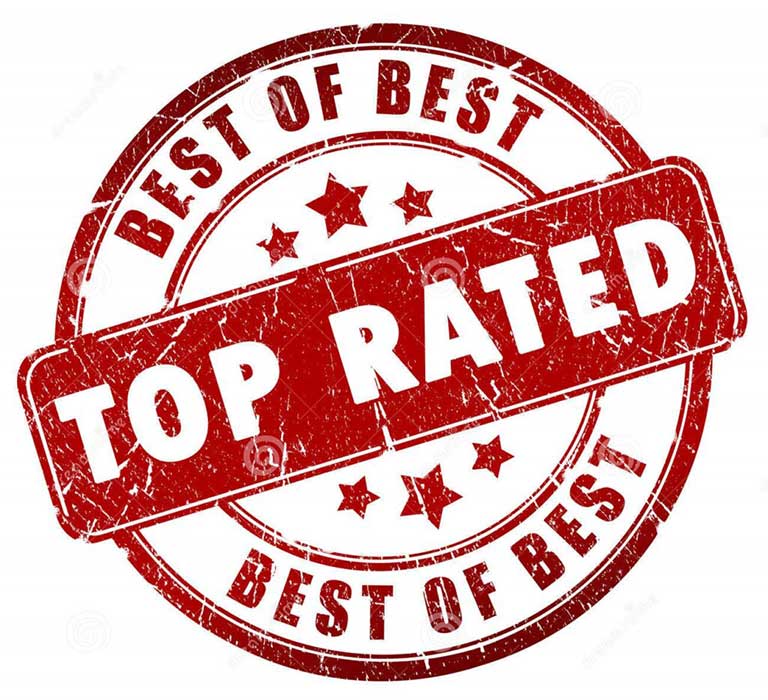 Battle Red Construction has been providing Award-Winning, 5 – Star, Roof Replacement and Maintenance services in Sugar Land, Texas since 2004.
Best Sugar Land Roof Replacement Company
We service all of the Greater Houston area and if you're looking for a dependable, reputable roofing company please give us a call today. We are family-owned and operated and have been serving the Houston area for over 20 years. At Battle Red Construction we pride ourselves with quick, high-quality service.

The following are the services we offer:
—– Sugar Land Roof Replacements
—– Sugar Land Roof Repairs
—– Sugar Land New gutter systems
—– Sugar Land Gutter repairs
—– Sugar Land Gutter guard installs
—– Sugar Land Exterior Paint
—– Sugar Land Interior Paint
—– Sugar Land Siding installation
—– Sugar Land Drywall Repair
—– Sugar Land Fence installs
—– Sugar Land Fence staining
Call Battle Red Construction today for a FREE quote at (832) 732-5764.
About Battle Red Construction
David Zora, the owner of Battle Red Construction, has been inspecting roofs for storm damage since 2004. He entered the industry working for major insurance carriers as a claims adjuster specifically with property roof inspections. In this position, he learned the ins and out's of storm restoration and why roof leaks. He quickly learned that all roof leaks usually occurred because contractor's used cheap materials or forgot to install proper flashing. He quickly saw that there was a need for a contractor that went over and above on quality focusing on materials. Battle Red Construction was created in 2013 in hopes of providing the best quality and service.
Best Quality for the Best Price
We pride ourselves on providing the best quality of materials at a fair price. Time and time again customers tell us that we weren't the cheapest and we weren't the most expensive but we provided the best products for a fair price.
Your Local Roofing Experts
When you are in need of storm damage assistance, our roofer team is there for your home or business. Battle Red Construction will assist you with your insurance claim. Restoring your roof and giving your home the fortification it needs against the next storm are the top priorities of our certified and trained professionals. Expediency and quality roof repair and replacement are what you can expect when you choose our roofer team. Your roofing project is in good hands when you choose our roofers. Let us show you why we are the best roofer team in Sugar Land, TX! Contact Battle Red Construction for an expert roofer to complete your roof repair today.
One Call Does It All!
We've entered the industry wanting to provide a one-stop-shop for all repairs related to an insurance claim. Usually, roof claims include gutters, window repair, painting, drywall repair, and siding repair. We can help with all of it and walk you through the claims process. Call Battle Red Construction today at (832) 732-5764.
What happens if I think I've sustained storm damage in Sugar Land, TX?
Most of the time it is very difficult to see wind, hail, or flying debris damage from the ground. If you think that your property has been damaged by any type of storm damage please call Battle Red Construction today! We will schedule an appointment that is convenient for you and assess whether or not you have storm damage to your property. We will then provide a free no-obligation estimate that includes a photo report to show proof of damage to your property.
We can assist you filing an insurance claim, meeting with your claims adjuster, and walking through the entire process so that you have an easy and seamless claims experience.
About Sugar Land, TX
Sugar Land is the largest city in Fort Bend County, Texas, United States, located in the southwestern part of the Houston–The Woodlands–Sugar Land metropolitan area. Located about 19 miles (31 km) southwest of downtown Houston, Sugar Land is a populous suburban municipality centered around the junction of Texas State Highway 6 and Interstate 69/U.S. Route 59.
Beginning in the 19th century, the present-day Sugar Land area was home to a large sugar plantation situated in the fertile floodplain of the Brazos River. Following the consolidation of local plantations into Imperial Sugar Company in 1908, Sugar Land grew steadily as a company town and incorporated as a city in 1959. Since then, Sugar Land has grown rapidly alongside other edge cities around Houston, with large-scale development of master-planned communities contributing to population swells since the 1980s.
Sugar Land is one of the most affluent and fastest-growing cities in Texas. Its population increased more than 158% between 1990 and 2000.[4] Between 2000 and 2007, Sugar Land also had a 46% increase in jobs.[5] As of the 2010 census, the city's population was 78,817.[2] Following the annexation of the Greatwood and New Territory communities in December 2017, the city's population was estimated at 118,488 as of 2019.[6]
Sugar Land is home to the headquarters of Imperial Sugar; the company's main sugar refinery and distribution center were once located in the city. The Imperial Sugar crown logo is featured in the city seal and logo.
Sugar Land's founding
Sugar Land has roots in the original Mexican land grant made to Anglo-American Stephen F. Austin. One of the first settlers of the land, Samuel M. Williams, called this area "Oakland Plantation". Williams' brother, Nathaniel, purchased the land from Austin in 1838.[7] They developed the plantation by growing cotton, corn, and sugarcane.
During these early years, the plantation was the center of social life along the Brazos River. In 1853, Benjamin Terry and William J. Kyle purchased the Oakland Plantation from the Williams family. Terry is known for organizing a division of Texas Rangers during the Civil War and for naming the town.
Upon the deaths of Terry and Kyle, Colonel E. H. Cunningham bought the 12,500-acre (5,100 ha) plantation soon after the Civil War. He had a sugar-refining plant built here, and developed the town around it in 1879, platting the land and attracting settlers during the post-Reconstruction era.
Company town
In 1906, the Kempner family of Galveston, under the leadership of Isaac H. Kempner, and in partnership with Logan J. Copenhaver, purchased the 5,300-acre (2,100 ha) Ellis Plantation, one of the few plantations in Fort Bend County to survive the Civil War. The Ellis Plantation had originally been part of the Jesse Cartwright league; Will Ellis had operated it after the Civil War by a system of tenant farming, made up mostly of African-American families who were previously enslaved on the land.
In 1908, the partnership acquired the adjoining 12,500-acre (5,100 ha) Cunningham Plantation, with its raw-sugar mill and cane-sugar refinery. The partnership changed the name to Imperial Sugar Company; Kempner associated the name "Imperial", which was also the name of a small raw-sugar mill on the Ellis Plantation, with the Imperial Hotel in New York City.
Around the turn of the 20th century, most of the sugarcane crops were destroyed by a harsh winter. As part of the Kempner-Copenhaver agreement, Copenhaver moved to the site to serve as general manager and build the company-owned town of Sugar Land.
The trains running through Sugar Land are on the route of the oldest railroad in Texas. They run adjacent to the sugar refinery, west of the town, and through the center of what used to be known as the Imperial State Prison Farm. It operated with convict lease labor. Between the end of the Civil War and 1912, more than 3,500 prisoners died in Texas as a result of the racist convict leasing program. Archaeologists have uncovered unmarked graves of African Americans from this period in the region around Sugar Land's prison and sugar factory.[8][9] Since the early 21st century, this area has been largely redeveloped as the suburban planned community of Telfair.
As a company town from the 1910s until 1959, Sugar Land was virtually self-contained. Imperial Sugar Company provided housing for the workers, encouraged construction of schools, built a hospital to treat workers, and provided businesses to meet the workers' needs. Many of the original houses built by the Imperial Sugar Company remain today in The Hill and Mayfield Park areas of Sugar Land, and have been passed down through generations of family members.
During the 1950s, Imperial Sugar wanted to expand the town by building more houses. It developed a new subdivision, Venetian Estates, which featured waterfront homesites on Oyster Creek and on man-made lakes.
Development of city
As the company town expanded, so did the interest of establishing a municipal government. Voters chose to make Sugar Land a general-law city in 1959, with T. E. Harman becoming the first mayor.
In the early 1960s,[10] a new subdivision development called Covington Woods was constructed. Later that year, the Imperial Cattle Ranch sold about 1,200 acres (490 ha) to a developer to create what became Sugar Creek in 1968. As a master-planned community, Sugar Creek introduced the concept of country club living to Sugar Land. Custom houses were built to surround two golf courses, and country clubs, swimming pools, and a private home security service were part of the amenities developed.
The success of Sugar Creek, buoyed by the construction of U.S. Highway 59, quickly made Sugar Land's vast farmlands attractive to real-estate developers for residential housing. In 1977, development began on First Colony, a master-planned community encompassing 10,000 acres (4,000 ha). Developed by a Gerald Hines-led consortium that became known as Sugarland Properties Inc., development on First Colony would continue over the next 30 years. The master-planned community offered homebuyers formal landscaping, neighborhoods segmented by price range, extensive green belts, a golf course