Best Roofing Company in Kingwood, TX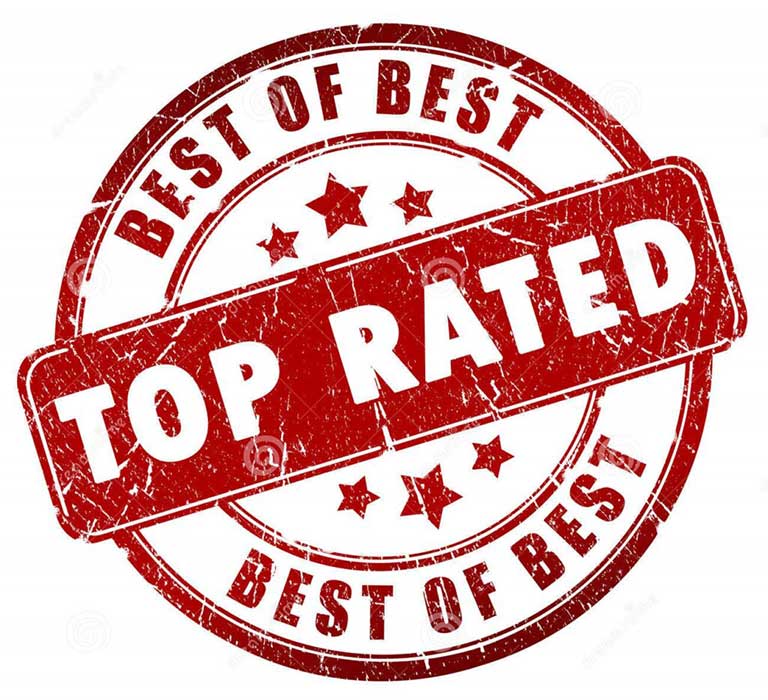 Battle Red Construction has been providing Award-Winning, 5 – Star, Roof Replacement and Maintenance services in Kingwood, Texas since 2004.
Best Kingwood Roof Replacement Company
We service all of the Greater Houston area and if you're looking for a dependable, reputable roofing company please give us a call today. We are family-owned and operated and have been serving the Houston area for over 20 years. At Battle Red Construction we pride ourselves with quick, high-quality service.

The following are the services we offer:
—– Kingwood Roof Replacements
—– Kingwood Roof Repairs
—– Kingwood New gutter systems
—– Kingwood Gutter repairs
—– Kingwood Gutter guard installs
—– Kingwood Exterior Paint
—– Kingwood Interior Paint
—– Kingwood Siding installation
—– Kingwood Drywall Repair
—– Kingwood Fence installs
—– Kingwood Fence staining
Call Battle Red Construction today for a FREE quote at (832) 732-5764.
About Battle Red Construction
David Zora, the owner of Battle Red Construction, has been inspecting roofs for storm damage since 2004. He entered the industry working for major insurance carriers as a claims adjuster specifically with property roof inspections. In this position, he learned the ins and out's of storm restoration and why roof leaks. He quickly learned that all roof leaks usually occurred because contractor's used cheap materials or forgot to install proper flashing. He quickly saw that there was a need for a contractor that went over and above on quality focusing on materials. Battle Red Construction was created in 2013 in hopes of providing the best quality and service.
Best Quality for the Best Price
We pride ourselves on providing the best quality of materials at a fair price. Time and time again customers tell us that we weren't the cheapest and we weren't the most expensive but we provided the best products for a fair price.
Your Local Roofing Experts
When you are in need of storm damage assistance, our roofer team is there for your home or business. Battle Red Construction will assist you with your insurance claim. Restoring your roof and giving your home the fortification it needs against the next storm are the top priorities of our certified and trained professionals. Expediency and quality roof repair and replacement are what you can expect when you choose our roofer team. Your roofing project is in good hands when you choose our roofers. Let us show you why we are the best roofer team in Kingwood, TX! Contact Battle Red Construction for an expert roofer to complete your roof repair today.
One Call Does It All!
We've entered the industry wanting to provide a one-stop-shop for all repairs related to an insurance claim. Usually, roof claims include gutters, window repair, painting, drywall repair, and siding repair. We can help with all of it and walk you through the claims process. Call Battle Red Construction today at (832) 732-5764.
What happens if I think I've sustained storm damage in Kingwood, TX?
Most of the time it is very difficult to see wind, hail, or flying debris damage from the ground. If you think that your property has been damaged by any type of storm damage please call Battle Red Construction today! We will schedule an appointment that is convenient for you and assess whether or not you have storm damage to your property. We will then provide a free no-obligation estimate that includes a photo report to show proof of damage to your property.
We can assist you filing an insurance claim, meeting with your claims adjuster, and walking through the entire process so that you have an easy and seamless claims experience.
About Kingwood, TX
Kingwood is a 14,000 acre (57 km²) master-planned community located in northeast Houston, Texas, United States.[3] The majority of the community is located in Harris County with a small portion in Montgomery County. Known as the "Livable Forest," it is the largest master-planned community in Harris County and second-largest within the 10-county Houston-The Woodlands-Sugar Land metropolitan area. It was classified as a "census-designated place" during the 1990 census, when the population recorded was 37,397.[4] It is on the east fork of the San Jacinto River.[5]
Kingwood was created in 1971 as a joint venture between the Friendswood Development Company and King Ranch.[5] Its name was derived as part of that partnership.[6]
The Foster Lumber Company originally owned a portion of the tract of land that was later developed into the community of Kingwood. The Foster Family had owned the land since around 1892.[7] On December 28, 1967, the land was sold to the joint venture between King Ranch and the Friendswood Development Company, an Exxon subsidiary.[8] Exxon's Friendswood Development Company hired John Bruton Jr. to serve as the Operations Manager in which he was responsible for the planning, development, engineering, and construction of Kingwood[9] Plans for the community included greenbelts, shopping centers, schools, churches, recreational facilities, riding and hiking trails, and a boat ramp with access to Lake Houston.[8]
The City of Houston annexed portions of what would become Kingwood in the 1960s, but it dis-annexed those portions by the late 1970s, making them unincorporated.[10]
Kingwood was founded in 1970, and the first village opened in 1971. Since the opening, the community had the slogan "The Livable Forest."[11] In 1976 Kingwood had a few thousand residents.[12] Between 1980 and 1990 the community's population increased between 40 percent and 70 percent.[13] In 1990 the community had 19,443 residents and 204 businesses. The population increased to 37,397 in 1992.[12] In 2005 the population was roughly 65,000,[citation needed] and had almost 200,000 people living within a ten-mile (16 km) radius.[citation needed]
In 1994, the City of Houston began the process to annex Kingwood. According to Texas state law at the time, a home-rule city was allowed to annex an unincorporated area, without the consent of the residents, if the area is within the city's extraterritorial jurisdiction. Bob Lanier, then the Mayor of Houston, believed that the annexation of Kingwood would result in a $4 million annual gain for the City of Houston.[11] Lanier argued that the city needed to bring in Kingwood to add more to its tax base. On Wednesday August 21, 1996, the Houston City Council asked the Planning and Development Department to create service plans for Kingwood and Jacintoport, another area being annexed by Houston. The annexation of Kingwood and Jacintoport increased the city's population by about 43,000 people.[14] The annexation meant that areas de-annexed by the city in the 1970s were being re-annexed.[10]
Renée C. Lee of the Houston Chronicle said that Kingwood residents "fought an uphill battle [against annexation] for two years."[11] Kingwood residents offered to pay $4 million to the city in exchange for not being annexed. The residents also filed a federal lawsuit against the City of Houston, claiming that the city was taxing residents without representation. At the time, many residents believed that the City of Houston would not follow through on the state law requirement asking annexing cities to provide equal services to the annexed areas as they do to their original territory. Some residents did not like the idea of the city annexing their community without the community's consent.[11]
In 1996 Thomas Phillips, a retired longshoreman and Bordersville resident, joined with representatives of Kingwood and sued the City of Houston in federal court arguing that the city could not legally annex areas if it did not provide certain services to some of its existing areas, including Bordersville which never had city water.[15] Imad F. Abdullah, the President of Landmark Architects Inc., criticized the residents who fought annexation in his 1996 editorial in the Houston Business Journal, arguing that a "not in my backyard" mentality in particular communities overall negatively affects the entire metropolitan area.[16] Houston annexed Kingwood at 11:59 PM on December 31, 1996,[17] adding about 15,000 acres (6,100 ha) to the city limits.[11]
Kingwood residents lobbied the Texas Legislature, asking for modifications to the state's annexation laws. In 1999 the legislature successfully passed amendments requiring annexing municipalities to develop plans for services provided to communities being annexed, and municipalities are required to provide a three-year planning period prior to official annexation to allow for public comment. The modified law allows for communities to use arbitration if the annexing cities fail to follow through with their service plans. The amendments do not affect prior annexations, including Kingwood's annexation. Some Kingwood residents expressed satisfaction that other suburban unincorporated areas including The Woodlands would not undergo the annexation that occurred in Kingwood.[11]
A 1999 series of robberies were perpetrated by four teenage girls from Kingwood. The film Sugar & Spice was loosely based on the incidents.[18]
In 2006, Kingwood had over 65,000 residents. During that year, ten years after the annexation, Lee said that "[a]nger and resentment that colored the early days of annexation" never dissipated and that most Kingwood residents "have settled in as Houstonians, but who still opposed annexation." Lee said that while residents sometimes complain about high rates for sewer and water services and obvious inadequacies in the fire and EMS services, those residents believe that Kingwood "has greatly suffered from being a part of the city." Lee says that most residents "will never come to terms with Houston's hostile takeover."[11] Lee said that "Services have deteriorated, and the community has lost its identity as a suburban haven as most people had feared" and "Many residents believe the community has not maintained its identity as the Livable Forest[.]"[11]
In 2017, Kingwood suffered evacuations and severe flooding from the after-effects of Hurricane Harvey.[19] The flooding was aggravated by the San Jacinto River Authority's decision to open floodgates.[20]
Kingwood, Texas Zip Codes: 77325, 77339, 77345, 77346.