Best Roofing Company in Houston, TX
Battle Red Construction has been providing Award-Winning, 5 – Star, Roof Replacement and Maintenance services in Houston, Texas since 2004.
Best Houston Roof Replacement Company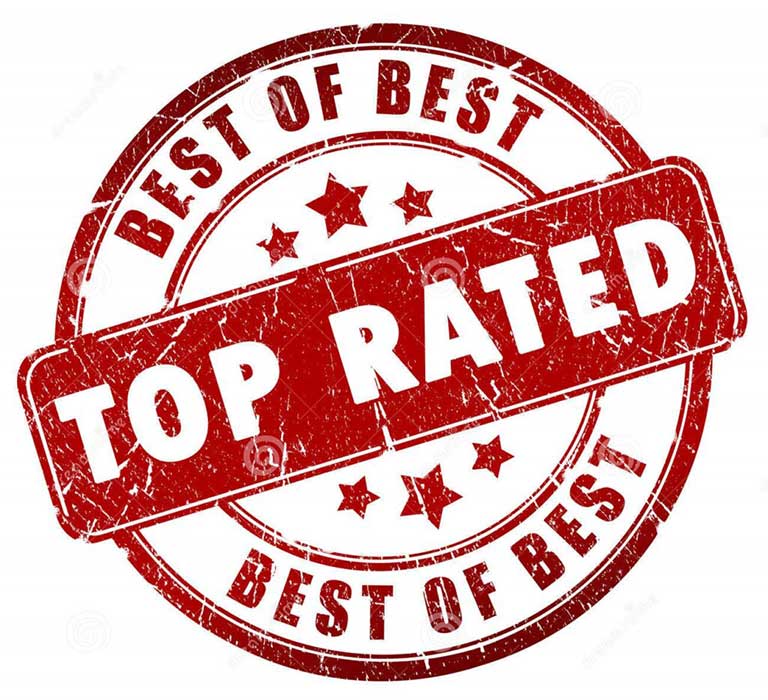 We service all of the Greater Houston area and if you're looking for a dependable, reputable roofing company please give us a call today. We are family-owned and operated and have been serving the Houston area for over 20 years. At Battle Red Construction we pride ourselves with quick, high-quality service.

The following are the services we offer all Houstonians:
—– Houston Roof Replacements
—– Houston Roof Repairs
—– Houston New gutter systems
—– Houston Gutter repairs
—– Houston Gutter guard installs
—– Houston Exterior Paint
—– Houston Interior Paint
—– Houston Siding installation
—– Houston Drywall Repair
—– Houston Fence installs
—– Houston Fence staining
Call Battle Red Construction today for a FREE quote at (832) 732-5764.
About Battle Red Construction
David Zora, the owner of Battle Red Construction, has been inspecting roofs for storm damage since 2004. He entered the industry working for major insurance carriers as a claims adjuster specifically with property roof inspections. In this position, he learned the ins and out's of storm restoration and why roof leaks. He quickly learned that all roof leaks usually occurred because contractor's used cheap materials or forgot to install proper flashing. He quickly saw that there was a need for a contractor that went over and above on quality focusing on materials. Battle Red Construction was created in 2013 in hopes of providing the best quality and service to all Houstonians.
Best Quality for the Best Price
We pride ourselves on providing the best quality of materials at a fair price. Time and time again customers tell us that we weren't the cheapest and we weren't the most expensive but we provided the best products for a fair price.
Your Local Roofing Experts
When you are in need of storm damage assistance, our roofer team is there for your home or business. Battle Red Construction will assist you with your insurance claim. Restoring your roof and giving your home the fortification it needs against the next storm are the top priorities of our certified and trained professionals. Expediency and quality roof repair and replacement are what you can expect when you choose our roofer team. Your roofing project is in good hands when you choose our roofers. Let us show you why we are the best roofer team in Houston, TX! Contact Battle Red Construction for an expert roofer to complete your roof repair today.
One Call Does It All!
We've entered the industry wanting to provide a one-stop-shop for all repairs related to an insurance claim. Usually, roof claims include gutters, window repair, painting, drywall repair, and siding repair. We can help with all of it and walk you through the claims process. Call Battle Red Construction today at (832) 732-5764.
What happens if I think I've sustained storm damage in Houston, TX?
Most of the time it is very difficult to see wind, hail, or flying debris damage from the ground. If you think that your property has been damaged by any type of storm damage please call Battle Red Construction today! We will schedule an appointment that is convenient for you and assess whether or not you have storm damage to your property. We will then provide a free no-obligation estimate that includes a photo report to show proof of damage to your property.
We can assist you filing an insurance claim, meeting with your claims adjuster, and walking through the entire process so that you have an easy and seamless claims experience.
About Houston, TX
Houston is the most populous city in Texas, the fourth-most populous city in the United States, the most populous city in the Southern United States, and the sixth-most populous in North America, with a population of 2,304,580 in 2020. Located in Southeast Texas near Galveston Bay and the Gulf of Mexico, it is the seat and largest city of Harris County and the principal city of the Greater Houston metropolitan area, which is the fifth-most populous metropolitan statistical area in the United States and the second-most populous in Texas after Dallas–Fort Worth. Houston is the southeast anchor of the greater megaregion known as the Texas Triangle.
Comprising a total area of 637.4 square miles (1,651 km2), Houston is the ninth-most expansive city in the United States (including consolidated city-counties). It is the largest city in the United States by total area whose government is not consolidated with a county, parish, or borough. Though primarily in Harris County, small portions of the city extend into Fort Bend and Montgomery counties, bordering other principal communities of Greater Houston such as Sugar Land and The Woodlands.
The city of Houston was founded by land investors on August 30, 1836, at the confluence of Buffalo Bayou and White Oak Bayou (a point now known as Allen's Landing) and incorporated as a city on June 5, 1837. The city is named after former General Sam Houston, who was president of the Republic of Texas and had won Texas's independence from Mexico at the Battle of San Jacinto 25 miles (40 km) east of Allen's Landing. After briefly serving as the capital of the Texas Republic in the late 1830s, Houston grew steadily into a regional trading center for the remainder of the 19th century.
The arrival of the 20th century brought a convergence of economic factors that fueled rapid growth in Houston, including a burgeoning port and railroad industry, the decline of Galveston as Texas's primary port following a devastating 1900 hurricane, the subsequent construction of the Houston Ship Channel, and the Texas oil boom. In the mid-20th century, Houston's economy diversified, as it became home to the Texas Medical Center—the world's largest concentration of healthcare and research institutions—and NASA's Johnson Space Center, home to the Mission Control Center.
Since the late 19th century Houston's economy has had a broad industrial base, in energy, manufacturing, aeronautics, and transportation. Leading in healthcare sectors and building oilfield equipment, Houston has the second-most Fortune 500 headquarters of any U.S. municipality within its city limits (after New York City). The Port of Houston ranks first in the United States in international waterborne tonnage handled and second in total cargo tonnage handled.
Nicknamed the "Bayou City", "Space City", "H-Town", and "the 713", Houston has become a global city, with strengths in culture, medicine, and research. The city has a population from various ethnic and religious backgrounds and a large and growing international community. Houston is the most diverse metropolitan area in Texas and has been described as the most racially and ethnically diverse major city in the U.S. It is home to many cultural institutions and exhibits, which attract more than seven million visitors a year to the Museum District. The Museum District is home to nineteen museums, galleries, and community spaces. Houston has an active visual and performing arts scene in the Theater District and offers year-round resident companies in all major performing arts.
Great organizations in Houston, TX:
Houston Zip Codes We Serve:
77002, 77003, 77004, 77005, 77006, 77007, 77008, 77009, 77010, 77011, 77012, 77013, 77014, 77015, 77016, 77017, 77018, 77019, 77020, 77021, 77022, 77023, 77024, 77025, 77026, 77027, 77028, 77029, 77030, 77031, 77032, 77033, 77034, 77035, 77036, 77037, 77038, 77039, 77040, 77041, 77042, 77043, 77044, 77045, 77046, 77047, 77048, 77049, 77050, 77051, 77053, 77054, 77055, 77056, 77057, 77058, 77059, 77060, 77061, 77062, 77063, 77064, 77065, 77066, 77067, 77068, 77069, 77070, 77071, 77072, 77073, 77074, 77075, 77076, 77077, 77078, 77079, 77080, 77081, 77082, 77083, 77084, 77085, 77086, 77087, 77088, 77089, 77090, 77091, 77092, 77093, 77094, 77095, 77096, 77098, 77099, 77201, 77336, 77338, 77339, 77345, 77346, 77357, 77365, 77373, 77375, 77377, 77379, 77386, 77388, 77396, 77401, 77406, 77407, 77429, 77433, 77447, 77449, 77450, 77477, 77478, 77484, 77489, 77493, 77494, 77498, 77503, 77504, 77506, 77520, 77530, 77532, 77536, 77546, 77547, 77571, 77587, 77598.