Best Roofing Company in Bellaire, TX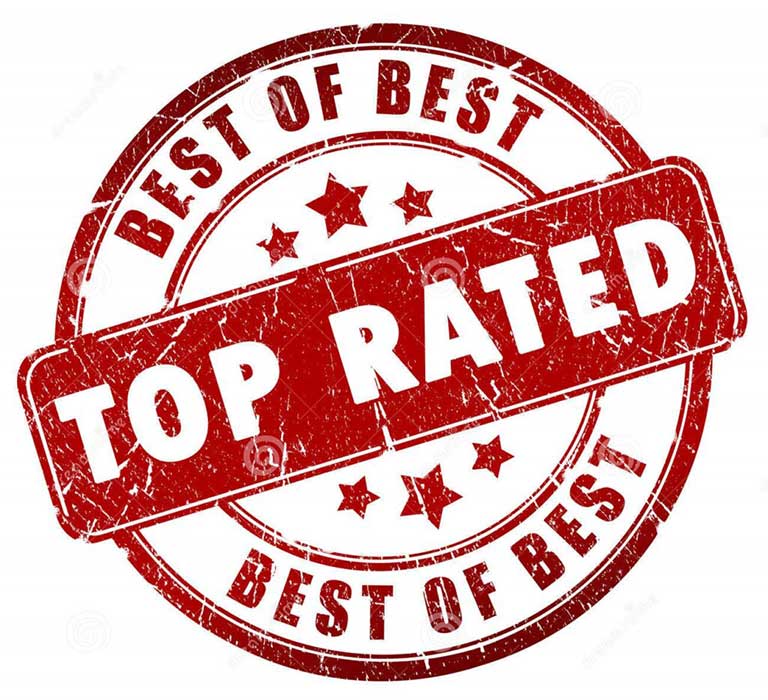 Battle Red Construction has been providing Award-Winning, 5 – Star, Roof Replacement and Maintenance services in Bellaire, Texas since 2004.
Best Bellaire Roof Replacement Company
We service all of the Greater Houston area and if you're looking for a dependable, reputable roofing company please give us a call today. We are family-owned and operated and have been serving the Houston area for over 20 years. At Battle Red Construction we pride ourselves with quick, high-quality service.

The following are the services we offer all Houstonians:
—– Bellaire Roof Replacements
—– Bellaire Roof Repairs
—– Bellaire New gutter systems
—– Bellaire Gutter repairs
—– Bellaire Gutter guard installs
—– Bellaire Exterior Paint
—– Bellaire Interior Paint
—– Bellaire Siding installation
—– Bellaire Drywall Repair
—– Bellaire Fence installs
—– Bellaire Fence staining
Call Battle Red Construction today for a FREE quote at (832) 732-5764.
About Battle Red Construction
David Zora, the owner of Battle Red Construction, has been inspecting roofs for storm damage since 2004. He entered the industry working for major insurance carriers as a claims adjuster specifically with property roof inspections. In this position, he learned the ins and out's of storm restoration and why roof leaks. He quickly learned that all roof leaks usually occurred because contractor's used cheap materials or forgot to install proper flashing. He quickly saw that there was a need for a contractor that went over and above on quality focusing on materials. Battle Red Construction was created in 2013 in hopes of providing the best quality and service to all Houstonians.
Best Quality for the Best Price
We pride ourselves on providing the best quality of materials at a fair price. Time and time again customers tell us that we weren't the cheapest and we weren't the most expensive but we provided the best products for a fair price.
Your Local Roofing Experts
When you are in need of storm damage assistance, our roofer team is there for your home or business. Battle Red Construction will assist you with your insurance claim. Restoring your roof and giving your home the fortification it needs against the next storm are the top priorities of our certified and trained professionals. Expediency and quality roof repair and replacement are what you can expect when you choose our roofer team. Your roofing project is in good hands when you choose our roofers. Let us show you why we are the best roofer team in Bellaire, TX! Contact Battle Red Construction for an expert roofer to complete your roof repair today.
One Call Does It All!
We've entered the industry wanting to provide a one-stop-shop for all repairs related to an insurance claim. Usually, roof claims include gutters, window repair, painting, drywall repair, and siding repair. We can help with all of it and walk you through the claims process. Call Battle Red Construction today at (832) 732-5764.
What happens if I think I've sustained storm damage in Bellaire, TX?
Most of the time it is very difficult to see wind, hail, or flying debris damage from the ground. If you think that your property has been damaged by any type of storm damage please call Battle Red Construction today! We will schedule an appointment that is convenient for you and assess whether or not you have storm damage to your property. We will then provide a free no-obligation estimate that includes a photo report to show proof of damage to your property.
We can assist you filing an insurance claim, meeting with your claims adjuster, and walking through the entire process so that you have an easy and seamless claims experience.
About Bellaire, TX
Bellaire is a city in southwest Harris County, Texas, United States, within the Houston–Sugar Land–Baytown metropolitan area. As of the 2020 U.S. census, the city population was 17,202. It is surrounded by the cities of Houston and West University Place. Bellaire is known as the "City of Homes", owing to its mostly residential character; but it has offices along the I-610 Loop within the city limits.
Bellaire was founded in 1908 by William Wright Baldwin, who was the president of the South End Land Company. Baldwin, a native of Iowa, was well known as the vice president of the Burlington Railroad. Bellaire was founded on what was part of William Marsh Rice's 9,449 acres (38.24 km2) ranch. Baldwin surveyed the eastern 1,000 acres (4.0 km2) of the ranch into small truck farms. He named them "Westmoreland Farms". Baldwin started Bellaire in the middle of "Westmoreland Farms" to serve as a residential neighborhood and an agricultural trading center. South End Land Company advertised to farmers in the Midwestern United States. Baldwin stated that the town was named "Bellaire", or "Good Air" for its breezes. Bellaire may have been named after Bellaire, Ohio, a town served by one of Baldwin's rail lines.
Six miles of prairie were a buffer zone between Houston and Bellaire. Originally, the town was bounded by Palmetto, First, Jessamine, and Sixth (now Ferris) Streets. In 1910, Edward Teas, a horticulturist, moved his nursery to Bellaire from Missouri so he could implement Sid Hare's landscaping plans. Bellaire was incorporated as a city with a general charter in 1918, 10 years after its founding. Bellaire had a population of 200 at the time. Because of the 1918 incorporation, Houston did not incorporate Bellaire's territory into its city limits, while annexing surrounding areas that were unincorporated.
Bellaire's population had reached 1,124 in 1940. After 1940, Bellaire had a rapid population explosion in the post-World War II building boom. On December 31, 1948, the city of Houston had annexed the land around the city of Bellaire, stopping the city of Bellaire's land growth. Bellaire remained independent of Houston, and adopted a home rule charter with a council-manager government in April 1949. By 1950, the city's residents had numbered 10,173, with 3,186 houses. Each subsequent year for the next two years, though, an additional 600 to 700 new houses were added. Due to the resulting population increase, several schools, including Bellaire High School, Marian High School, and two elementary schools, were established in that period, and Condit Elementary received a new addition. In the 1960s, 250 houses in Bellaire were demolished to make way for the right-of-way of the I-610 Loop, which bisected the city.
According to a Bellaire resident quoted in the Houston Post, prior to 1992, the tax base of the city of Bellaire had been decreasing. After neighbor West University Place eased restrictions on developers, new houses were constructed in West University Place, and the city gained a larger tax base. Bellaire decided to also liberalize its development restrictions to allow for new development by streamlining its no-growth building permit process. According to Karl Lewis, a vice president and sales manager at John Daugherty Realtors, when the prices of West University Place land reached about $20/sq ft, area home buyers began to consider Bellaire, which had an average price of $10–12/sq ft. Don Stowers of the Houston Press said that Bellaire and West University Place had "comparable" attributes such as independent fire and police departments, zoning, recreation facilities and parks, and schools "among the best in Houston." Michael Blum, president of Blum & Associates Realty, said "Bellaire is a bargain." Blum added that Bellaire was affordable compared to similar American neighborhoods and that Bellaire had proximity to business districts, "excellent" municipal services, and "superior" schools. Affluent families increasingly moved to Bellaire. The price of an average house in Bellaire increased from $75,000 to $500,000 from 1986 to 2006.
In 2002, the City of Bellaire attempted to acquire all or part of the 10 acres (4.0 ha) Teas Nursery, Bellaire's oldest business and the oldest nursery in Greater Houston, for park development. The company fought the city's take-over attempt. During that year the owners of Teas sold 5 acres (2.0 ha) at the rear of the property to Lovett Homes, a home developer. Frank Liu, the owner of Lovett Homes, said that it had an option to buy the remaining 5 acres (20,000 m2). When the City of Bellaire denied a replat application sent by Teas Nursery, in June 2002 the nursery filed a lawsuit against the city and its zoning commission. In 2005 the lawsuit was settled out of court.
Bellaire, Texas Zip Codes: 77401, 77402